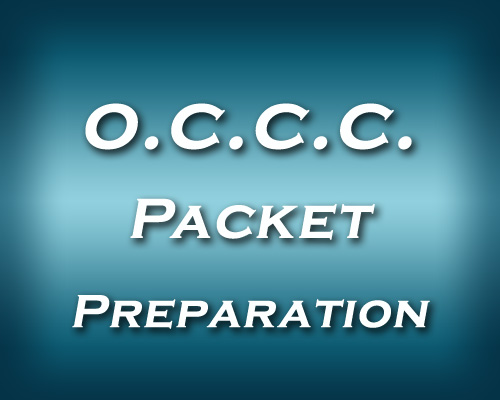 O.C.C.C.
Packet Preparation
Done Right & Done Quick
$700* + State Fee's
                              * Simple Filing
Are you tired of missing sales? Get your O.C.C.C now!
We can help you CORRECTLY fill out all your paper work and file for you!
Rates start at $700 for simple applications (plus State Fee's.)
Get yours now before requirements / fees go up!