Ladies and gentlemen let us consider the humble BUMBLE BEE.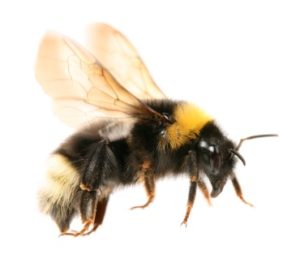 Scientifically it "can not fly"!
Mathematically it "can not fly"!
And yet it FLYS!
Too many and I mean WAY too many times I will walk into a Dealership and be talking to "the powers that be" and invariably we get on the topic of growth (usually Lack there of).
Every single time I will fire off a half dozen ways to "grow" their business and almost EVERY SINGLE TIME I will get the same excuse "it can not fly" – and or a variant there of.
In order to hit your long term goals you as a Dealer MUST become adept at –
here it comes the nastiest word in the car business ……….
CHANGE !
The bumblebee DOES NOT KNOW that it can not fly, in other words it doesn't LISTEN to the outside world.
It arises in the morning drys it's little undersized wings and gets off to a busy day, things to do – nectar to collect!.
So may times our "well meaning friends" will say OH I did that and it "can not fly"!
Okay so it did not work for THEM – you are not them.
You do business your way and are a totally different person with you unique BELIEF STRUCTURE AND UPBRINGING.
That means even siblings can, will and do act/react completely different in any given situation.
What works for "John" MAY or may NOT work for "Jim".
The landscape of this business changes daily , whether it is inventory acquisition, advertising or day-to-day business.
My office has learned a great perspective – "This is how we do it TODAY".
That mindset has allow them to rally on even when chaos is the flavor-of-the-day!
Slow season is just a few weeks before us and YOU had best be looking at HOW you are going to "fly" in the new year.
EVERY Dealership makes changes – EVERY DEALERSHIP!
Most are minor "course corrections", some are complete new ports-of-call through never before sailed seas.
Keep up or get left behind!
As we continue to evolve into a DIGITAL world. Ask yourself – "Where will I be positioned in 6 months, next year or the next 5 years".
Too many Dealers only spend their days putting out fires, disorganized and constantly allowing the CIRCUMSTANCES to dictate their valuable days time.
"If you do not create your REALITY – your reality will CREATE you"
That statement is not only true – it is FACT!
Now let me wind this up with POSITVE note.
Here are a couple things you CAN do regardless of it "can not fly"!
Start a WELL ADVERTISED referral program
The Department of Motor Vehicles has recently reversed it's position on putting in "print" that we "Bird-dog" and or gladly will pay a referral fee if you send a paying customer.
You can either pay them or "credit" them (BHPH) for the referral.
IF you are going to "pay" them – go and purchase a "pre-paid VISA" with a company check along with a nice "Thank You" card. Verify their address and MAIL it to them.
I have two Dealers that are "fueling" their burgeoning referral business with "FREE GPS SECURITY SYSTEM" with every purchase – so here's how that one works.
They are purchasing an inexpensive 1 year SVR 4GLTE tracker from me for $69 – packing in an extra $150 into the unit. When they sell the unit they already have a line on their deal screen for "GPS Security PKG" usually pre-populated at $299 – $399.
They will look their client in the eye and say something to this effect "Mr. Jones I really appreciate your business so I would like to make you a proposal – IF you send me 3 GOOD references I will waive the $ for the GPS Security Package and give it to you. That means for the next YEAR you'll be able to know where your new baby is 24/7 from anywhere in the world you have cell signal. Do we have a DEAL?"
It "can not fly"! – that's what the both heard for MONTHS.
Well now that both their referral are "off-the-chain" and they are kinda scrambling for more good inventory (such a great place to be). Neither one is in danger of "selling out", however they are both up a minimum of 10 NEW sales per month.
It "can not fly"!
Digital Dominance
Web presence is a MANDATORY price of admission IF you expect ANY kind of growth for your Dealership!
Your website MUST be optimized to load quickly on any smartphone. Your inventory should be EASY to get to and packed with information (Runs Good went out 35 years ago).
Your contact page MUST be easy to get to and you need to be sure that you have your COMPLIANCE in order for Texting (opt in – opt out).
IF YOU have OCCC License the a SECURE credit application is another MUST!
Where ever or Whomever you are advertising must easily "LINK BACK" to your website and inventory!
At this years TIADA Conference in Dallas I spent HOURS talking to new companies in the DIGITAL arena. I came up with one that is CHEAP ($299 + depending on add-on's) that can literally get you to Digital Dominance in under 6 months ! (call me for details/meeting)
FOR THE SAKE OF ALL OF US OUT THER ATTEMPTING TO DO IT RIGHT –
DO NOT ADVERTISE IN CRAIGSLIST "FOR SALE BY OWNER" !!!
can you tell it's my pet peeve
The clients KNOW you are a Dealer and you are setting a BAD TONE by misleading to begin with!!!
Spend the $5 and do it RIGHT
It "can not fly"!
The recurring theme of MOST of my writing – CHANGE or keep your LIMITING Beliefs all the way to MEDIOCRITY !
IF that is your choice then do NOT whine to me when I walk through your door or see you at Auction on how "SLOW" business or how EXPENSIVE good units are!
Whenever someone ask me about business the reply is simple:
THERE IS GOLD DUST IN THE AIR !
OUR business is what WE make it – with our attitudes, choices and ACTIONS.
It "can not fly"!
Tell the Bumblebee that!
YOU CAN FLY – I am telling you that!
IF you are willing to do what "Can't be done"
Create-YOUR-Great-Day,
Tom Hampton
PS
Slow season IS coming and my "Mentoring" Schedule books up rather quickly. I am booking NOW for OCTOBER/NOVEMBER and have a few dates open in September!
Want to get to the next level?
I have had the honor of working/coaching/mentoring over 1600 of you across Texas the last 12 years!
That being said YOU have taught me a lot of cool tips and tricks that I have helped hone and add to my repertoire – In other words BOY have I got a lot tools/tips/tricks to teach you now!